I was tasked to create a skirt in my Textiles class. This was my first time doing garment design and having next to no skill with a sewing machine or making patterns, it was a challenge for me. The prompt is long gone at this point, but the requirements were to research a time period and create a skirt or dress reflecting your research. I chose the 1950s and my main inspiration was Dior's H-Line.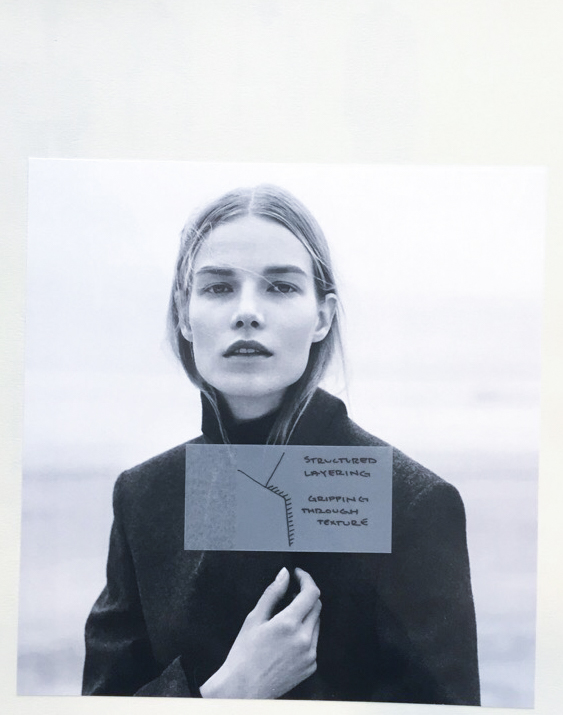 I actually worked backwards on this project, coming up with the idea for the garment in my head first and then using my research to figure out colors and textures.
Wrapped Wool Skirt
Light to mid-weight wool (with lining possibly?)
For and design is based on how the skirt is worn (rotated, fastened in front, back, or side) and the wearer's body type
Could be transformed from an H-Line to A-Line based on how it was clasped
To research:
Which clasp or connector would work better (button vs. metal fastener)
What weight of wool
Wool blend for added movement?
Solutions to research:
Metal fastener (easily hide-able, more clean and minimal in appearance)
Light to mid-weight (better movement and wrapping makes the concept behind the garment come through better)
Construction
I ended up going with a heavy wool felt from a local shop because I liked how it interacted and clung to itself. Construction wise the only sewing that was done on the skirt was the application of the clasp, everything else was done with a heat activated adhesive.
The wool came in a very light cream color that took dye pretty well. I dyed the fabric twice, once with a light grey and again with diluted black dye which gave me a unique slate color that I really enjoyed. The steps of each dunk are in the process book above.